The jury included members from Clifford Chance, partners Tata Consultancy Services and Aan Zee, as well as Health Holland and members of the TEDxAmsterdam team, who had the pleasure of listening to 35 brilliantly prepared pitches. Pitches they worked to define and crystalise in our previous Award workshops and sessions with experts this year.
The jury had two short hours before announcing finalists and runners up at our partner A'DAM & Co. – where the views over Amsterdam competed with the tension of the announcement to follow!
Award Director Lodewijk Kleijn said, "This year was tougher than ever before. If time would permit we'd have chosen to present every participant to our audience at The Big X on the 29th. However, through our shows and trigger talks, a majority will still be present."
"The difficult choice led to a balanced and very promising list of finalists and runners up."
The Finalists

MiniBrew
"We're here to democratise the beer space," says Olivier van Oord, creator of MiniBrew.
What if you could brew your own beer at home, share your recipes across the world and receive royalties if they become popular? A Youtube dream? MiniBrew's robot makes it reality. And beer experts love it. The idea could eliminate 90% of the supply chain in the beer industry, while allowing brewers worldwide distribution with local production. No bottles, no transport, less waste, less pollution. Cheers!
"Our vision is to give everyone an experience where they can discover great tastes and become makers and collaborators, by shaping the future of beer."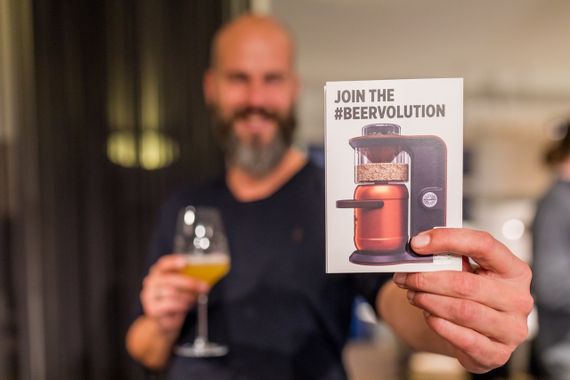 Join the #beerrevolution
Melchior, Thomas, Stan, Trang and Sebastiaan are students from Delft who took on a UN-TU Delft study assignment, deciding to turn theory into practice and make a material difference to a small nation with their Maldives Matters project.
The Maldives is a 300km2 island group that is almost entirely dependent on imports for food and energy. The Maldives Matter project will leverage state-of-the-art Dutch greenhouse, renewable energy and waste treatment technology to end this for good. It will also pave the way to create a blueprint for similar geographies to follow and become self-sufficient.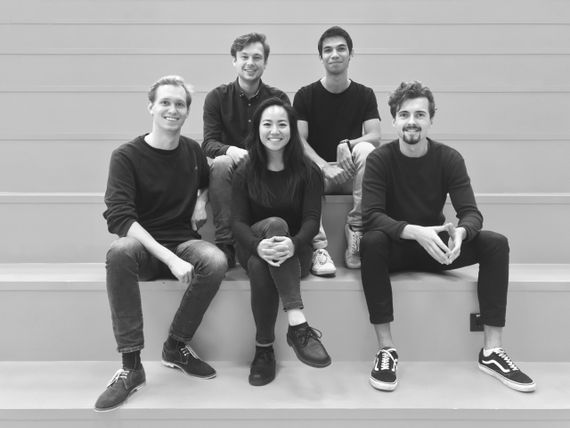 The team at RIF
The Great Bubble Barrier
Every minute, the equivalent of one full garbage truck of plastic trash is dumped in the sea. That is 1440 trucks per 24 hours and in total 8 billion kilos per year. With 80% of those plastics coming directly from land.
The Bubble Barrier creates a barrier stopping plastics from flowing past, but it also allows fish and ships to pass through the barrier unimpeded. Creators of the idea, Anne-Marieke, Saskia, Philip, and Francis, have experienced this first hand as sailors, and decided to take action.
"Without change by 2050 there will be more plastic than fish in the oceans."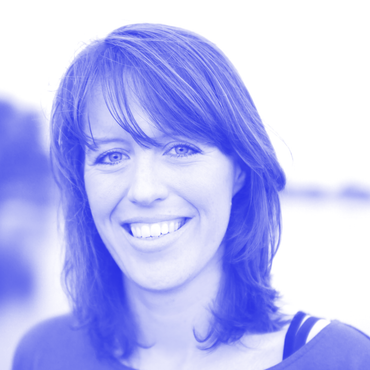 Francis Zoet, The Great Bubble Barrier
Terra Nova Minimaatschappij
Terra Nova is a storyline board game with concrete situations that allow participants to experience different societal roles. In teams, players lead their ideal society on a new island and get to explore their own rights and wrongs. After each decision, the perspective gets flipped around. First, you get to decide on the rights of incoming refugees. Then the next turn, you continue as the refugees you just made rules for.
Creators of the idea, Lisa, Litte and Sietske want the current generations to discuss and re-evaluate their values and policy, based on live conversations with those in society they usually don't meet.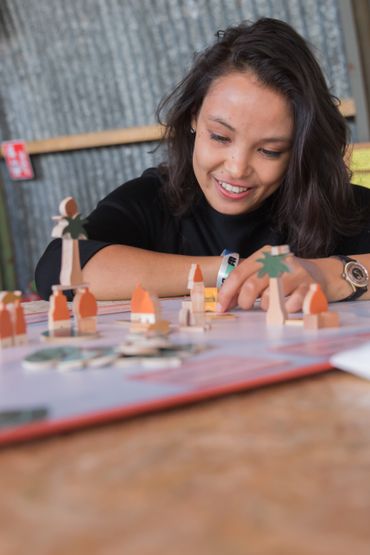 Lisa Hu of Terra Nova
PHYSEE Technologies
Ferdinand Grapperhaus is on a mission. "By harnessing the power of the sun and gathering data from our sensors, we are transforming buildings into smart, powerful and sustainable eco-systems, giving them a SmartSkin."
90% of our time is spent indoors in buildings consuming 40% of our energy demand. PHYSEE Technologies will change the way indoor and outdoor meet. Their SmartSkin product has two components: PowerWindows and SmartWindows, which soak up and redistribute solar energy and autonomously power, sense and regulate your building's climate . The result is a comfortable and sustainable environment tailored to you, powered by the sun.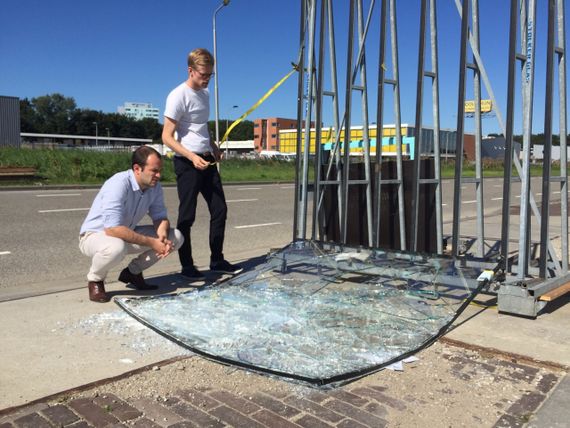 Physee Technologies
There you have it - the five ideas and the people who are behind them, that you will live on stage at TEDxAmsterdam 2018 (but you can also catch them on the live stream). One will be the winner!
The Short-Listers
Congratulations also to those runners-up who were short-listed. Some of these groups will also be included in TEDxAmsterdam, through other experiences taking place at the event.
If you like to view images from the event, please visit the Flickfeeder link here . Images by Mike Breeuwer.