North are collaborating with us to showcase TEDxAmsterdam boldly around the city via unified and kickass graphics. They specialise in disrupting the status quo and creating a unified branding for their clients, something we at TEDxAmsterdam are very excited about for our Big X event.
We caught up with Gavin Williams, Creative Director at North, about our new collaboration and his experience of TED and TEDx.
Do you remember the first time you encountered TED or TEDx? What was your experience?

"I distinctly remember the first TED Talk which was around the power of procrastination as part of the creative process. As a creative I could totally relate, I'm such a procrastinator."
"I can't remember who the talk was by but it also touched on how important it is to get away from things, give yourself time to think and experience and be inspired, rather than going around in circles"
There are a few great talks on the theme of procrastination and the creative process, a couple of our favourites are Inside the Mind of a Master Procrastinator by Tim Urban and The Surprising Habits of Original Thinkers by Adam Grant. Thought provoking indeed!
"To illustrate this point there was a fascinating story about Bob Dylan and his process just before he made one of his seminal albums. Since then I have always found some time for TED Talks and always get something out of them"
Do you have a favourite TED or TEDxAmsterdam talk? If so, why?
As with many of us, it is a talk that speaks directly to their purpose that inspires the team at North.
"As creators, Simon Sinek's 'Start with Why' is continuously inspiring and a very handy tool in getting our clients to look at their own brands differently"
We've definitely heard that before – Simon's talk really hits the nail on the head for so many companies and individuals.

All of us at TEDxAmsterdam are getting increasingly excited to celebrate our tenth anniversary, themed 'The Big X', and our partners at North are no different.

What do you anticipate this year's milestone event to be like? What does 'the big X' mean to you?
"For us, the Big X is a symbol of the spirit of Amsterdam. Now in its Tenth Edition, TEDxAmsterdam has become a part of the fabric of the city and its psyche. Incredible minds, points of view and cultures converge to create a unique narrative on the possibilities of tomorrow. Intangible, yet real, it moves through our shared experience and shows up in the city it calls home"
"The spirit of X is free to appear where and when it pleases. It represents freedom of thought, unrestricted access to ideas and the vast unknown… Its nature is to question, disrupt and challenge and the X is the symbol of this spirit"

What do you enjoy most about being a partner?

"We love the collaborative nature of the entire process."
"All of these brilliant volunteers who give so freely of their time and energy is inspiring, and also the opportunity afforded our fledgling office in Amsterdam to really allow North to show off our skills in the context of such a powerful brand and event…a massive thank you for the fluidity of our collaboration."
Indeed, we're off to a flying start working together, now less than a month from event day! Who knows where our partnership will take us as we move together towards The Big X.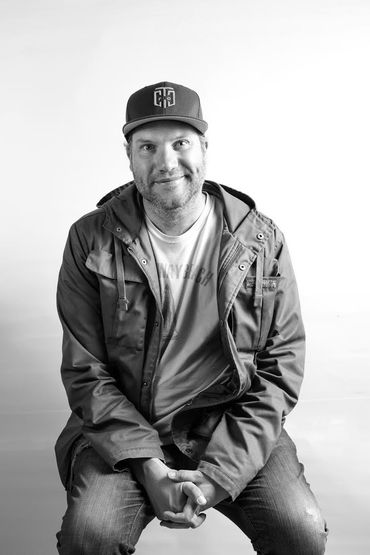 Gavin
-written by Emily Bingham