A full house made for a buzzing atmosphere as Program Director Monique (who's been with us since the beginning) welcomed all, before handing on to A'DAM & Co co-owner Hans Brouwer, who had a special offer for our partners.

Red macarons were enjoyed before Founder of Nieuwe Helden, Lucas De Man, took to the podium to give partners an exclusive look into 'The Big X', and encouraged them to consider how to bring it to life.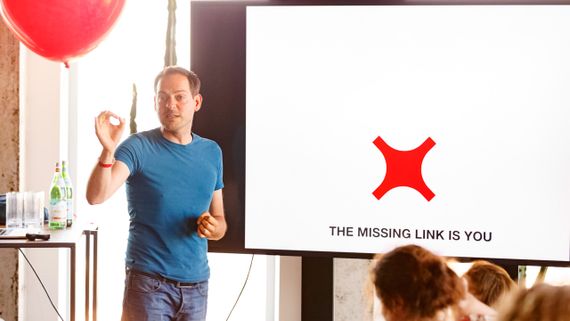 Of course, 'The Big X' symbolises Amsterdam so well, but in terms of our theme it represents 'the big unknown'. And it's also a nod to TEDxAmsterdam's tenth year – a milestone event!

Fittingly, drinks were shared in celebration of all that TEDxAmsterdam has shared, created and become, and for what lies ahead, including a look back at ten years of event memories.

"As a community, TEDxAmsterdam and its partners have shared many memories over the years – working together to showcase and catalyse some of the world's boldest and brightest ideas," said Monique.

"We couldn't be more excited to celebrate all that we've achieved and enjoyed and look forward to working with our partners, old and new, to bring this year's milestone tenth edition to life.

"The big X, the unknown, allows us to look to the future, at what's next for our city and beyond – as new challenges and questions arise, as breakthroughs occur and thinkers, do-ers and dreamers take to our stage to expore it all."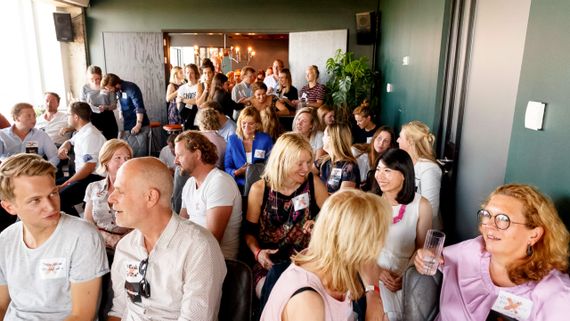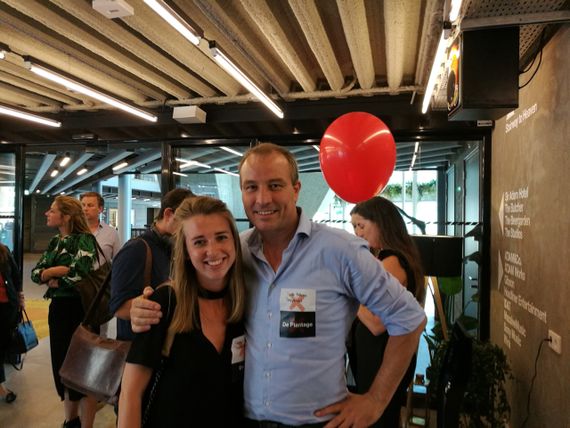 Other partners took to the microphone to share their TEDxAmsterdam experiences, and Lex Empress (together with Gilian Baracs) orchestrated an impressive song based on audience input . Eberhardjes cookies were also devoured – provided by founder Résalieke Vlieger-Jansen, whose aim is to share late mayor of Amsterdam, Eberhard van der Laan's message, 'take good care of our city, and each other.'

Giving our partners the opportunity to build their networks within the Amsterdam community is a big part of what we give back at events like these, in thanks for the diversity of insight, support and services they provide us. It's also also key to what we all stand for – working together to help share ideas worth spreading.

"Eberhardjes stand for connection between the people of Amsterdam and our connection with the city. I think everyone has something to offer, so you can't say in advance, 'it will not work'. You have to connect to see what you can do together. And assume that you can always do more together than alone."
( Résalieke Vlieger , Eberhardjes / Stichting Eberhard voor Amsterdam)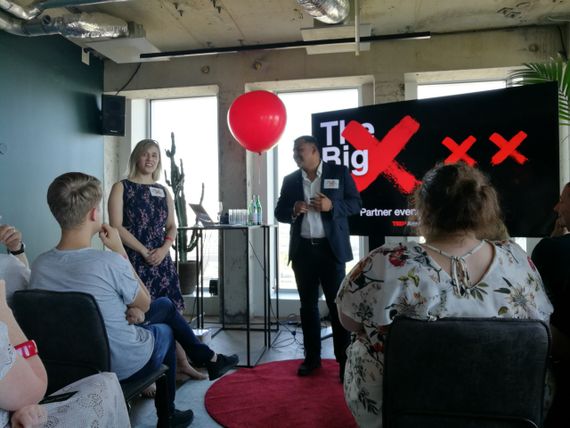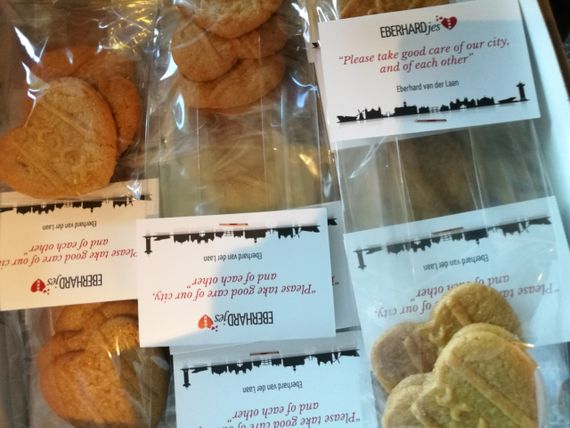 In the spirit of uniting to make our tenth edition the best yet, we moved the event to the rooftop and into some question time – guests paired up and answered questions focused on our city, our event and 'The Big X', together.

Thank you / Dank je
We'd like to thank all of our partners for the hard work they put into TEDxAmsterdam, and to everyone who attended the event last week. We can't wait to continue working with you all for 'The Big X'. If you'd like to see a selection of images from the event, check out our Flickfeeder, and feel free to share in your own communications (please credit Mike Breeuwer / Flickfeeder).

Want to partner with us?
Last but not least, if you're interested in becoming a partner, we'd love to hear from you. Learn more and get in touch via our website.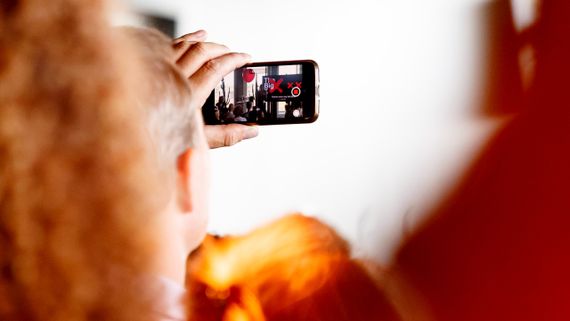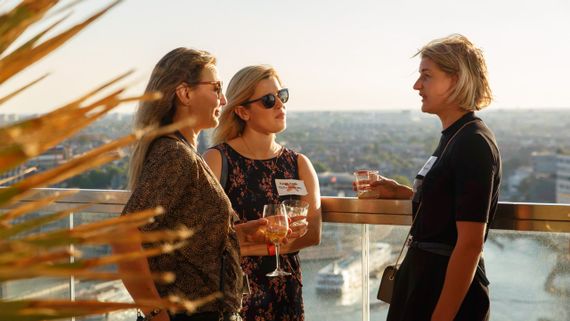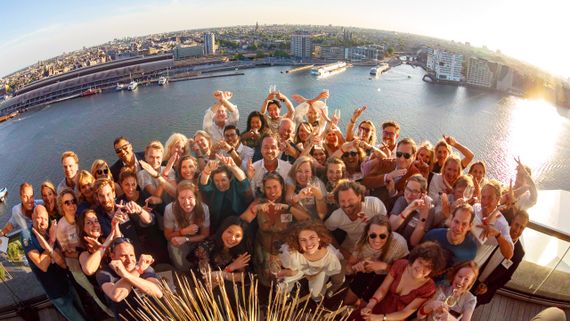 - Photos by Mike Breeuwer
- Written by Jai Morton