That's how we felt on the weekend when we visited De Ceuvel – Amsterdam's clean tech playground for innovation and creativity – for our most recent TEDxAmsterdam team catch up. We have to say, we really clicked with the De Ceuvel team – a group of thinkers and do-ers, stepping out on a limb with the mission of exploring and experimenting with how to make sustainability accessible, understandable and safe.

The team was fortunate enough to enjoy a tour of the sustainability space, one of Europe's most unique urban experiments. Initiated back in 2012 by a group of architects who won a competition from the Municipality of Amsterdam, the former shipyard on the Van Hasselt canal in Amsterdam-Noord is now a "vibrant community of entrepreneurs and artists with a green heart."


Learn more about the space here. You can also watch this short crowdfunding film, which gives an overview of the Cafe De Ceuvel concept, or watch this short interview with Eva Gladek (one of the main brains behind the the space's sustainable technologies).

Our tour guide took the team through the area, highlighting the various forward-thinking businesses working from De Ceuvel and the innovative circular systems and sustainable technologies they're using to generate their own power and electricity. Among others, we checked out an aquaponics system that feeds the rooftop greenhouse, where the herbs featured on the cafe menu can be found!

De Ceuvel are also regenerating what was once a heavily polluted terrain, using soil-cleaning plants such as elephant grass, which help to purify contaminated soil. These plants are one of the many reasons the area is now on its way to being 'clean'.

What's cool, and very in line with our TEDxAmsterdam ethos, is that all tenants work together on these initiatives to ensure the public space continues to thrive.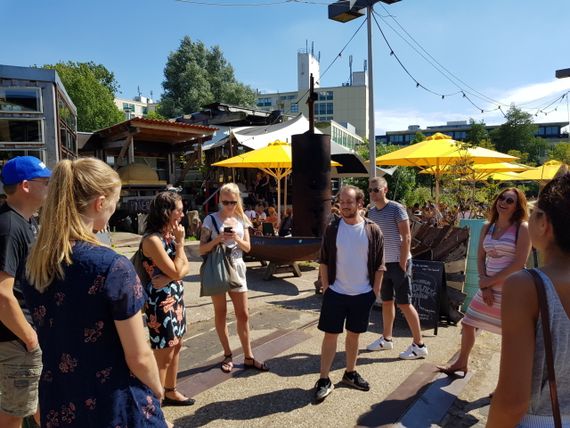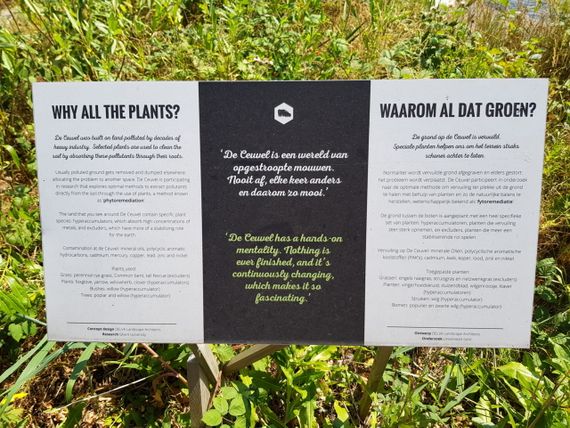 After enjoying some delicious food and drinks, we caught up with Cafe De Ceuvel's co-owner Toon Maassen to hear his take on TEDxAmsterdam, and why the De Ceuvel team was happy to connect with us.

"TEDx has always been a source of inspiration for me. There's loads of different talks on every subject you can think of and often they have a different angle you might not expect."

"That's refreshing, and helps you to think differently about your own circumstances.

"De Ceuvel and TEDxAmsterdam are aligned in that we're both looking to the future, and for the innovative side of things.
"We're seeking how to push boundaries and asking how things can be done differently and communicating that through our platforms."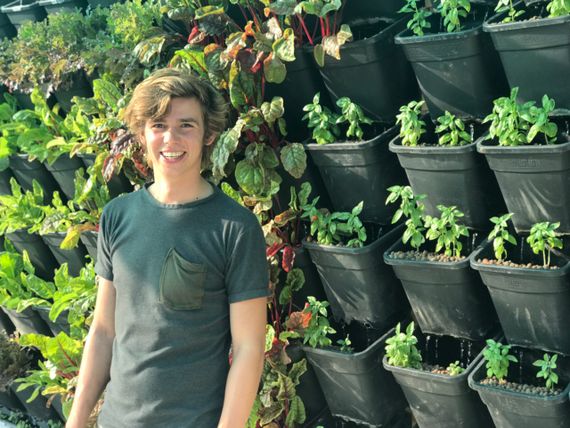 Toon Maassen
Toon points out that while TEDxAmsterdam gives a platform to ideas worth spreading, De Ceuvel is an example of a number of people jumping in with their ideas and seeing what happens.

"This is a space for us to just do it, to try out our ideas."

"Using a small part of the city, we have built this urban space and are trying to show the wider city how the urban future could ideally look. It's a showcase, on a small scale, of how taking an abandoned and polluted ship wharf and regenerating it can be done.

"That you can use it and clean it at the same time and work and live together, eat healthily and deliciously and process waste products, while also taking care of the planet. We're also an example of how you can bring people from different generations and backgrounds together and create something beautiful."

"We're trying to inspire people, give them a spark of hope that a different, cleaner future is possible."

Needless to say, the TEDxAmsterdam team really resonated with Toon's words and thoughts on the potential we all have to build a cleaner, greener future in our city and beyond.
We salute the team and can't wait to see how De Ceuvel continues to expand – they sure have some more ideas up their sleeves!
- written by Jai Morton.