It's time for our final speaker of the day. In the year 2000 Laser 3.14 picked up a spray can, walked onto the streets of Amsterdam and sprayed a statement. On 29th November 2018 he walks onto the TEDxAmsterdam stage to deliver his talk, the Poetry of a City.
Back in the 80's, Laser 3.14 was a young graffiti artist. In the vibrant and exciting city of Amsterdam it was a way of communicating, a language and life... but it started to morph into something else. Poetry began to take over and as the city was changing the alternative voices of the city were beginning to be lost.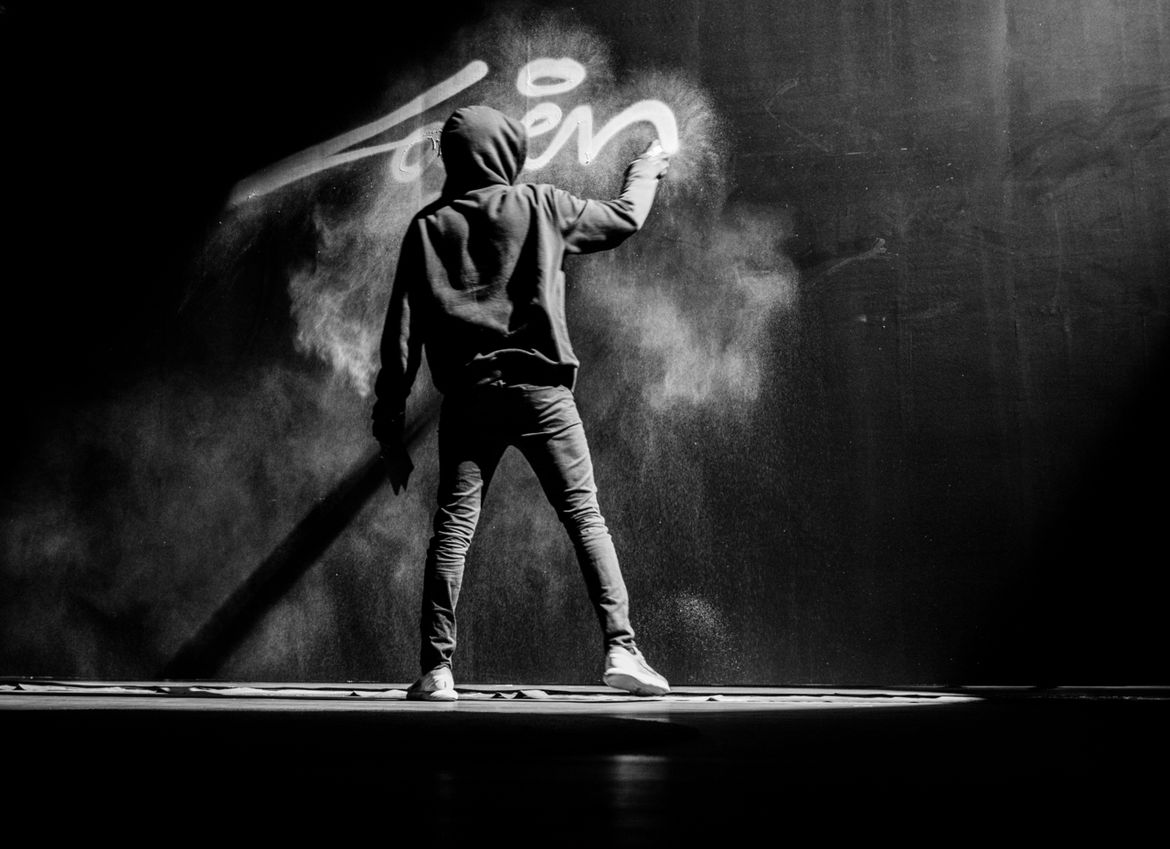 Image Credit: Charles Ruys / Flickfeeder
A city lives and breathes, it has a movement, a rhythm, a beat:
"The city is not us.
But rather,
We are the city.
All of us."
Every voice in a city needs to be heard and "The ​silent voices are most of the time the ones that bring forth change"
It started off as a small idea back on that day in 2000; the poetry of Amsterdam sprayed on construction boards, in their very nature temporary just like thoughts and what we hear. Intended to invite a reaction from the city at large ,to experience the alternative thoughts and ideas of the city.
"One of the drivers of art is reaction. Reactions make the art live."
There is daily talk about technology and robots; completing mundane tasks, making our lives simpler…or imposing rules to conform? So we can no longer think for ourselves? This is where alternative voices, the movements and poetry of a city, are critical says Laser:
"Alternative voices spread new ideas. Then they germinate and explode. They drive forth the new normal."
- written by Emily Bingham