After taking a a walk around our minds with Timon Krause, our next speaker is Felipe Villela, son of a tree-hugging mum and banker-businessman father, the self-confessed result of opposites collaborating! At the age of 18 he visited the Amazon Rainforest in Brazil, spent time with the indigenous and local communities and learnt how they lived and co-existed with their environment.
But what really hit home happened when he left - the extent of deforestation he saw on the boarders of the Amazon. From that point he committed to take action and find a solution to this global challenge.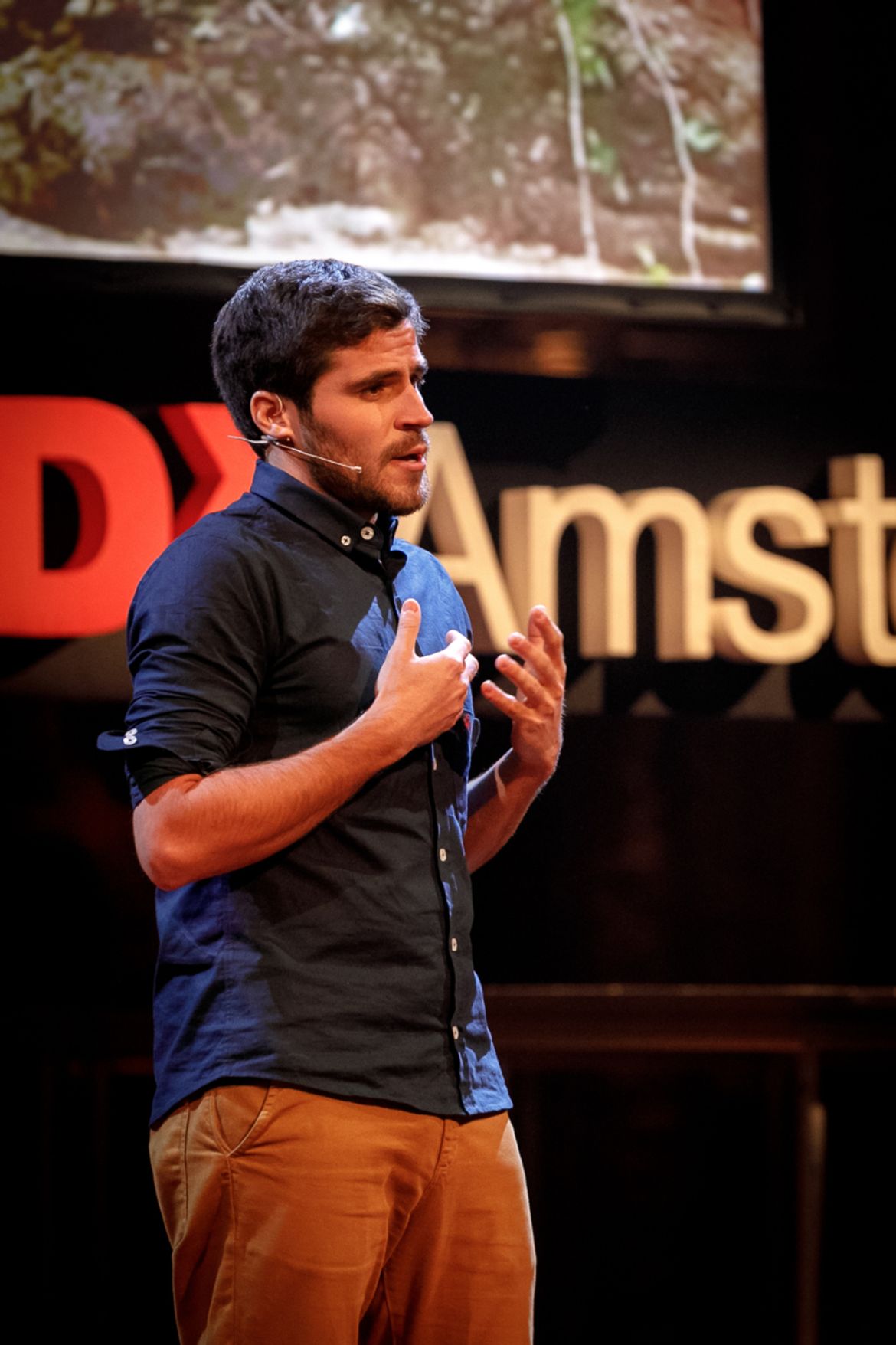 Image Credit: Chiel Eijt / Flickfeeder
"All our actions have consequences. Everything we buy has an impact on an ecosystem somewhere."
His first challenge was to dive into sustainable agriculture and what it really meant. Arriving at the farm of Ernst Götsch he is told 'first you observe'. And what did he observe? Well, Felipe gives us a first-hand experience, it's time for the BigX audience to recreate the Brazilian rainforest!
We are divided into groups. One section imitating the trees swishing in the breeze; another the bees representing the biodiversity of the forest; group three are the rivers flowing through the forest and the rest are us humans, the consumers and businesses. Noise fills the auditorium as we all play our role in the music of the forest but as the last groups go quiet, a powerful silence fills the room..
his was what Felipe experienced visiting a neighbouring farm. No shade, no water, no birds or bees; in a few hundred meters he had moved from the noise of paradise to the silence of despair.
"Business and nature are often in conflict.
Nature is perceived to be in the way of business.
This is a problem. A big one."
We need a system that enables two perceived opposites collaborate; but is it possible? Yes, it is…the reNature solution. It's called Agroforestry. A system that applies natures principles, preserves eco-systems while at the same time producing an abundance of crops.
"Agroforestry produces more fruit than any conventional way of farming…Agroforestry brings profit and planet together."
"Agroforestry has the power to revolutionize the way we think about and do business. By bringing business and nature in harmony, we can keep making profits, while feeding the world population and renaturing our planet"
- written by Emily Bingham