Inger Leemans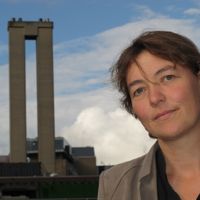 Inger Leemans is Professor of Cultural History at Vrije Universiteit Amsterdam and director of ACCESS (the Amsterdam Center for Emotion and Sensory Studies). Her research group collaborates with partners from heritage institutes, industry and creative industries. In the project In Search of Scents Lost the VU collaborates with the fragrance industry and heritage institutes to reconstruct lost smell heritage: can we reconstruct the smells of the past – and what happens when we do? They investigate the impact and effectiveness of smell on museum visitors and other audiences. As a member of the National Research Council for Cultural Heritage Leemans helps to set Dutch and European research agenda for tangible and intangible heritage.
What is the Big X you are going to address in your talk?
"We have lost touch with the world of finance. That's why financial crises seem to take everyone by surprise. Time after time. I think we all have to reconnect and make sense of this complex world, that dominates our lives."
Why should we be excited?
"Because it's much more than just a talk! I will engage all your senses. With a little help from Iscent's aroma jockey Jorg. We will bring you in touch with a world we lost."
What is the best idea worth sharing you came across the past 10 years?
"It strikes me that most TEDTalks are about the future. Only few are about the past. And that's a shame, because there are important lessons to be learned by looking back. So fight short-termism! History can learn us how different things can be. The past can be our guide for the future.

One TedTalk inspired me especially: Karen Armstrong's call for a Charter for compassion. Passion for Compassion."